The Death of William Posters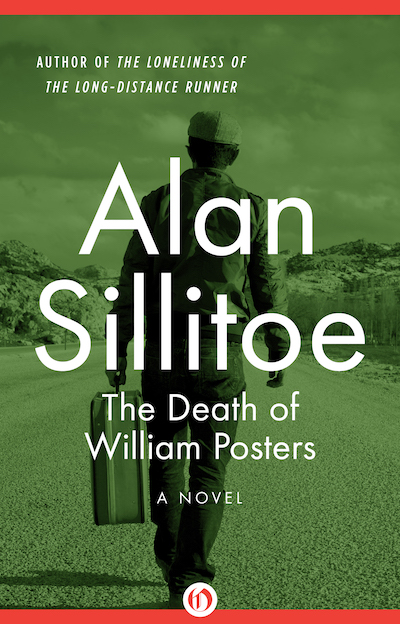 Book 1 in The William Posters Trilogy
A sociopolitical misadventure from the award-winning, bestselling author of The Loneliness of the Long-Distance Runner
Frank Dawley is a working-class escapee. After twelve years of spiritual nullification at a factory in Nottingham, five years in an alienating marriage, and two burdensome kids, Frank is finally free. He has quit his job, burned his possessions, and sold his car, and is hitching a ride to wherever the road will take him. Haunting Frank's physical and existential travels is a ubiquitous inscription painted on nearly every street corner in England: BILL POSTERS WILL BE PROSECUTED.
Who is this Bill Posters, who is so relentlessly hounded by the authorities? To Frank, Bill — or William — becomes a symbol of the servile proletariat, the "put-upon dreg" whose hollow ideologies have bombarded Frank throughout his entire life. As an act of resistance, Frank becomes determined to reject — even to kill — the William Posters that lives inside of him.
Ribald misadventures ensue as Frank finds his way from England to Spain to Morocco to Algeria — and into the beds of several married women. En route, he meets a revolutionary American who ends up engaging him in a high-stakes gunrunning mission. The first volume in an epic trilogy, The Death of William Posters sends Frank headfirst into the truth of what he's been running away from all along.