Napoleon's Last Island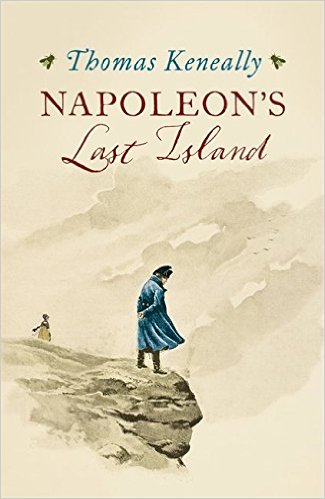 On the island of St Helena in the south Atlantic ocean, Napoleon spends his last years in exile. It is a hotbed of gossip, and secret liaisons, where a blind eye is turned to relations between colonials and slaves.
The disgraced emperor is subjected to vicious and petty treatment by his captors, but he forges an unexpected ally: a rebellious British girl, Betsy, who lives on the island with her family and becomes his unlikely friend.
Based on fact, Napoleon's Last Island is the surprising story of one of history's most enigmatic figures and a British family who dared to associate with him. It is a tale of vengeance, duplicity and loyalty, and of a man whose charisma made him dangerous to the end.
The outspoken Betsy is a terrific character, a force of nature and source of pride and appalled anxiety to her devoted family . . . [There are] some glorious moments . . . lit with Keneally's trademark impish humour. He is a magpie, as preternaturally inquisitive as Napoleon himself, and the book has a cast of characters to rival Dickens. - Clare Clark, Guardian
He succeeds, with touches of brilliance, in bringing to life characters in more detail than history ever possibly could - Philip Dwyer, Sydney Morning Herald