The Manhattan Project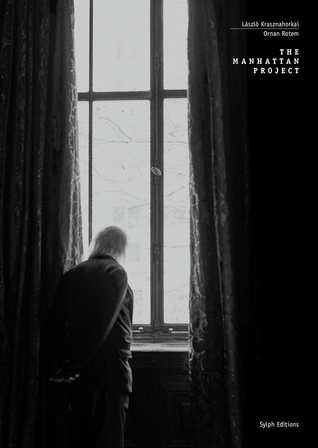 Following Animalinside and The Bill, Sylph is pleased to introduce their third collaboration to date with the internationally celebrated Hungarian László Krasznahorkai.
In this literary diary, Krasznahorkai chronicles his attempts to fathom the life of Herman Melville, which is also the source of inspiration for his forthcoming novella Spadework for a Palace. Retracing Melville's steps, Krasznahorkai becomes engrossed in a web of chance encounters and coincidences that stretch from Manhattan to Nantucket, to London and to Berlin. Over the course of his wanderings, Krasznahorkai finds himself increasingly alienated from his present-day surroundings, drawn instead to the company of ghosts: the novelist Malcolm Lowry when he was down-and-out, the visionary architect Lebbeus Woods and of course – Melville himself.
Ornan Rotem's photographic essay follows Krasznahorkai on his forays, both in space and time, creating a subtle portrait of a creative mind at work and the places he encounters.
Territories:
UK: Sylph Editions