Baron Wenckheim's Homecoming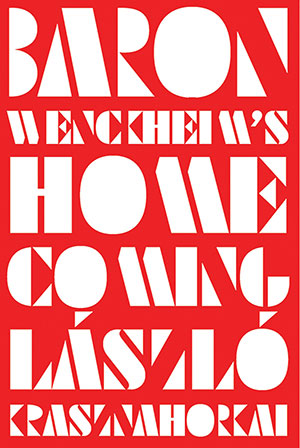 Translated into English by Ottilie Mulzet
László Krasznahorkai, winner of the International Man Booker Prize in 2015, succeeds in creating Baron Wenckheim's Homecoming, a masterpiece: fireworks of inexhaustible ingenuity, clairvoyant psychology, abysmal themes and absurd humor.
Baron Wenckheim returns to modern-day Hungary: a rundown world of losers. Everyone's exaggerated hopes are directed at Wenckheim, the city's prodigy, who has become famous in Buenos Aires and who they assume will save Hungary. But too many people are playing with fire, and the city is full of mysterious tankers. Things could explode at any second.
With his new book, Krasznahorkai introduces another legendary novel in the wake of Satanstango and Melancholy of the Resistance.
"Obsessive and visionary."
James Wood, The New Yorker
Territories:
UK: Tuskar Rock; USA: New Directions; Croatia: OceanMore; Netherlands: Uitgeverij Nieuw Amsterdam; France: Cambourakis; Germany: S. Fischer Verlag; Italy: Bompiani; Spain: Quaderns Crema