László Krasznahorkai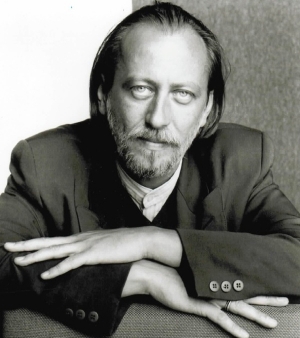 ©
László Krasznahorkai was born in Gyula, Hungary, in 1954. He is the author of five novels and several collections of essays and short stories. His novels include Satantango, The Melancholy of Resistance, War and War, Seiobo There Below and The Baron Wenckheim's Homecoming. He has won numerous literary prizes, including the Libri Prize in 2022, the International Man Booker Prize in 2015, the US National Book Award for Translated Literature in 2019, the highest award of the Hungarian state, the Kossuth Prize, and, in 1993, the Best Book of the Year Award in Germany for The Melancholy of Resistance. He is also a two-time winner of the Best Translated Book Award in the US, alongside George Szirtes, the translator of Satantango, and Ottilie Mulzet, the translator of Seiobo There Below.
In 2010, he wrote a novella entitled Animalinside which was illustrated by the German painter Max Neumann. Satantango was longlisted for the Independent Foreign Fiction Prize 2013, and The World Goes On was longlisted for the International Man Booker Prize 2018. His most recent novel, HERSCHT07769, is currently in translation in many languages. His work has been translated into forty languages.
He lives in Budapest.