Shakespeare's Rebel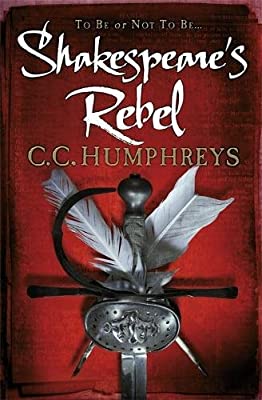 London 1599, a city on the brink of revolution...
He is Queen Elizabeth's last, perhaps her greatest, love - Robert Deveraux, Earl of Essex. Champion jouster, dashing general...and the man that John Lawley, England's finest swordsman, most wishes to avoid. For John knows the other earl - the reckless melancholic - and has had to risk his life for him in battle one time too many.
All John wants is to be left alone to win back the heart of the woman he loves, be the kind of father that his son can look up to, and arrange the fight scenes for the magnificent new theatre, the Globe. To realise these dreams, John must dodge both Essex and his ruthless adversary for the queen's affections, Robert Cecil, and remain free to help his oldest friend Will Shakespeare finish the play that threatens to destroy him: THE TRAGEDY OF HAMLET.
But John is doomed by his three devils: whisky, women and Mad Robbie Deveraux. Despite every effort to evade the clutches of Elizabeth and her cohorts, John is soon enmeshed in the intrigues of court and dragged into the seemingly hopeless war in Ireland, forced to play his part in a deadly game of power and politics, conspiracy and rebellion.
From the scaffold of the Globe to the one in the Tower. From ambush in Ireland to even greater menace in Whitehall, John Lawley must strive to be - or not to be - the man who might just save England.