Absolute Honor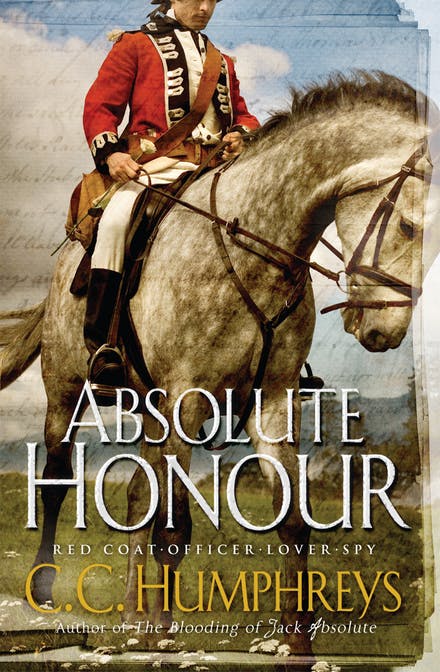 Jack Absolute is returning to England. On the voyage home, Jack helps in the defeat of a privateer, gaining a friend in a charismatic Irishman, Red Hugh McClune, along with a large share of the prize money and a nasty dose of cholera.
Saved by Red Hugh, Jack convalesces in Bath where he falls in love with the man's beautiful cousin, Laetitia. But things are not as they seem, tragedy strikes, and Jack escapes with his life but loses something more important to him: his honour.
From an assassination attempt on King George to espionage at the Jacobite Court in Rome, through betrayal, mutiny, cavalry charges and duels, Jack seeks to restore that honour - with a consequence he could not have foreseen, and a price to be paid in blood...