A Place Called Armageddon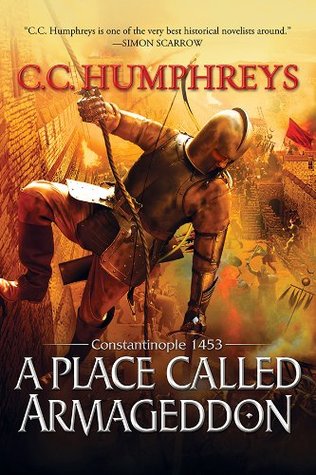 To the Greeks who love it, it is Constantinople. To the Turks who covet it, the Red Apple. Safe behind its magnificent walls, the city was once the heart of the vast Byzantine empire.

1453. The empire has shrunk to what lies within those now-crumbling walls. A relic. Yet for one man, Constantinople is the stepping stone to destiny. Mehmet is twenty when he is annointed Sultan. Now, seeking Allah's will and Man's glory, he brings an army of one hundred thousand, outnumbering the defenders ten to one. He has also brings something new – the most frightening weapon the world has ever seen...

But a city is more than stone, its fate inseparable from that of its people. Men like Gregoras, a mercenary and exile, returning to the hated place he once loved. Like his twin and betrayer, the subtle diplomat, Theon. Like Sofia, loved by two brothers but forced to make a desperate choice between them. And Leilah, a powerful mystic and assassin, seeking her own destiny in the flames.

This is the tale of one of history's greatest battles for one of the world's most extraordinary places. This is the story of people, from peasant to emperor - with the city's fate, and theirs, undecided... until the moment the Red Apple falls.