The Last Breath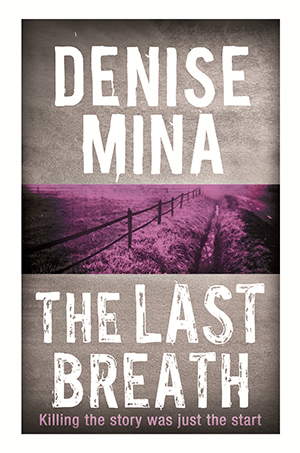 Paddy Meehan has it all: flash car, flat, job as Scotland's leading columnist, and giant packet of biscuits all to herself, but the groggy bliss of a Saturday night in front of the TV is shattered when the police knock politely on her door, smiling sadly when she answers it. Someone close to her has died, but she's staggered when they tell her who it is.
Terry Patterson has been found in a ditch, stripped naked and executed with a shot through his temple. He was her first ever lover and her hero, the sort of journalist she always aspired to be.
Paddy chucked him months ago but she's down on his passport as his next of kin. Not only that but he has left everything to her in his will, a house in Ayrshire, boxes of notes, a folder.
Beginning the investigation into his murder she realises all too late that if the secret he was about to expose is worth killing for then she - and the people closest to her - are in terrible danger.