The Dead Hour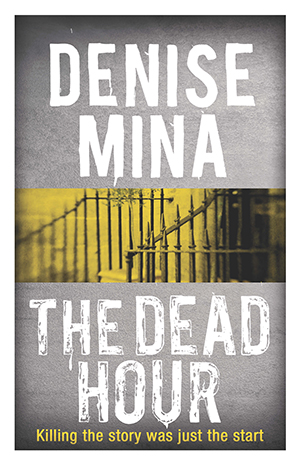 Following on from The Field of Blood, the first in the Paddy Meehan series, the Dead Hour takes Paddy through the cocaine - fuelled aspirations of the nineteen eighties, through the poverty and riches of the age, in a pair of suede pixie boots and a second hand green leather jacket.
Glamour is a feature of distance. Paddy Meehan now has her dream job, as a junior reporter in The Scottish Daily News, working the night shift on the calls car. She and Billy, her driver, drift through the midnight city attending casualty wards and police stations, scavenging for stories.
Moving through the comedy scene and the upheavals in the print press, Paddy tries to carve a place for herself in a company of ner-do-wells and misanthropes without loosing her integrity entirely.
Watch out for the earth-shattering shock at the end.