The Field of Blood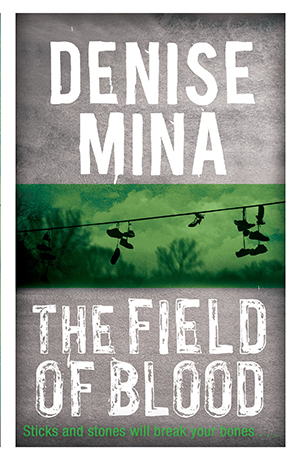 The Field of Blood is the first in the Paddy Meehan series. The five books in the series fit together into a biog of Paddy as she moves through the newspaper industry during the turbulent eighties and nineties, carving a place for herself.
Set in Glasgow in 1981, a time shaped by betrayal and conflict, when hunger strikes, riots and unemployment decimated the old industrial heartlands, The Field of Blood is the first in a new crime series tracing the life and career of Paddy Meehan, through the momentous events of the nineteen eighties, nineties and beyond. Infused with Minaís unique blend of dark humour, personal insights, true crime, and the social injustices that pervade our society, this is a novel that will grip and challenging our perceptions of childhood innocence, crime and punishment, right and wrong.
The Field of Blood is named after the field that Judas Iscariot bought with the thirty pieces of silver he won by betraying Jesus. Paddy's whole career and ambitions are a betrayal of her family and everyone she loves and her independence is built on that betrayal and the dilemma all woman feel, whether to be true to themselves or those people they love.