Ten Things About Writing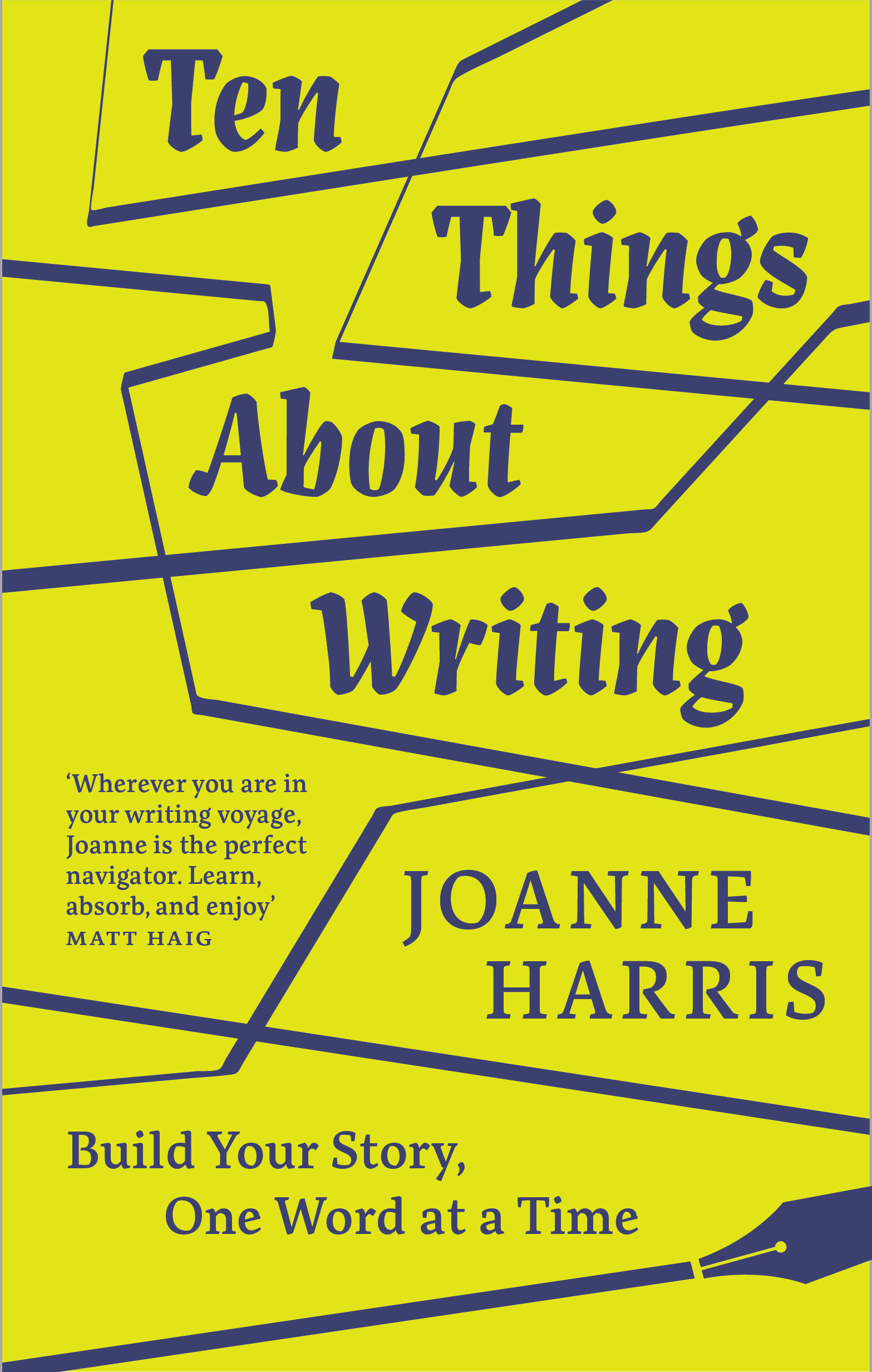 Using the Twitter hashtag #TenTweets, bestselling author Joanne Harris often shares bitesize chunks of practical advice and guidance on writing and finding readers. Based on these popular tweets, this expanded version of Ten Things is a highly readable collection of wisdom on creating and publishing your own books. Joanne Harris's clear and encouraging style provides genuine insight and practical help that will be invaluable to any would-be writer. From Habits and Workspaces to Research and Plotting, Characterisation and Atmosphere to Beginnings and Endings, these are motivating, problem-solving lists of know-how from an experienced and widely respected writer. Uniquely, Ten Things About Writing also takes the reader beyond the stage of finished manuscripts and publishing decisions – into the territories of rights, publicity and marketing.
The ebook is out now, with a hardback to follow on 10 December 2020.
Joanne Harris says: 'Lockdown has changed our landscape, and after many requests from writers for help and advice in this difficult time, I decided to launch this project Ten Things About Writing. I chose to go with a small press to show my support for a sector of the publishing industry that is under particular stress, and to bring out the book as an e-book at first, to enable those who need it most to access it immediately. It will come out later this year as a hardback, with some added material, including illustrations from master punster Moose Allain, whose cartoons on all aspects of the creator's life have never failed to made me smile.' 
Publisher:
September Publishing
Territories: