A Narrow Door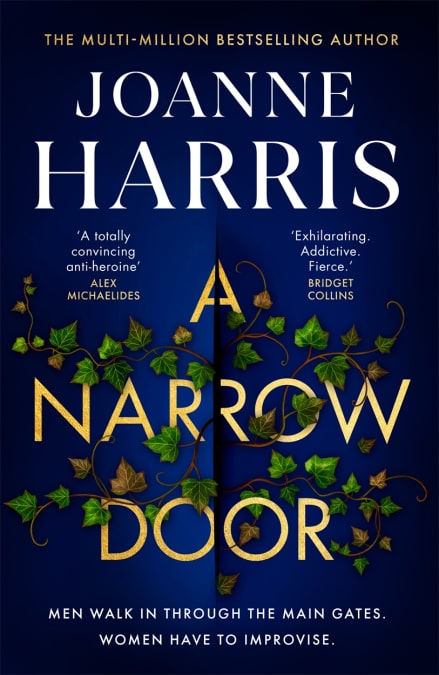 From the Sunday Times and internationally bestselling, multi prize-winning author Joanne Harris, comes A Narrow Door - an explosive psychological thriller about one woman who, having carved out her own path to power, is now intent on tearing apart the elite world that tried to hold her back . . . piece by piece.
For the first time in its history a headmistress is in power, the gates opening to female students. Rebecca Buckfast has spilled blood to reach this position. Barely forty, she is just starting to reap the ambitions she has sown. But as the ground shifts beneath the old guards' feet, a body is discovered, along with a Prefect's badge from another school... But Rebecca is here to make her mark. She'll bury the past, just like she has done before. Even if that means murder.
'A dark world of emotional complexity and betrayal, where twist follows twist and nothing is what it seems' – Alex Michaelides, bestselling author of The Silent Patient.

'Exhilarating. Addictive. Fierce.' – Bridget Collins, bestselling author of The Binding. 
Publisher:
Orion Publishing
Territories: