The Bookshop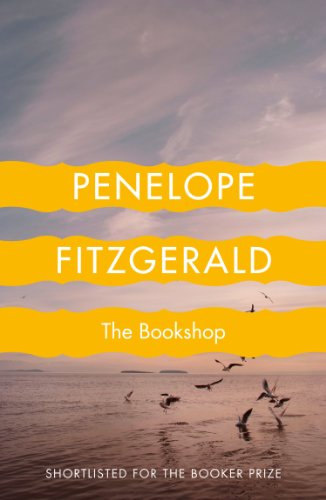 From the Booker Prize-winning author of 'Offshore', 'The Blue Flower' and 'Innocence' comes this Booker Prize-shortlisted story of books and busybodies in East Anglia.
This, Penelope Fitzgerald's second novel, was her first to be shortlisted for the Booker Prize. It is set in a small East Anglian coastal town, where Florence Green decides, against polite but ruthless local opposition, to open a bookshop. 'She had a kind heart, but that is not much use when it comes to the matter of self-preservation.'
Hardborough becomes a battleground, as small towns so easily do. Florence has tried to change the way things have always been done, and as a result, she has to take on not only the people who have made themselves important, but natural and even supernatural forces too. This is a story for anyone who knows that life has treated them with less than justice.
'Penelope Fitzgerald's resources of odd people are impressively rich. Raven, the marshman, who ropes Florence in to hang on to an old horse's tongue while he files the teeth; old Brundish, secretive as a badger, slow as a gorse bush. And this is not just a gallery of quirky still lives; these people appear in vignettes, wryly, even comically animated…On any reckoning, a marvellously piercing fiction.' Valentine Cunningham, TLS