At Freddie's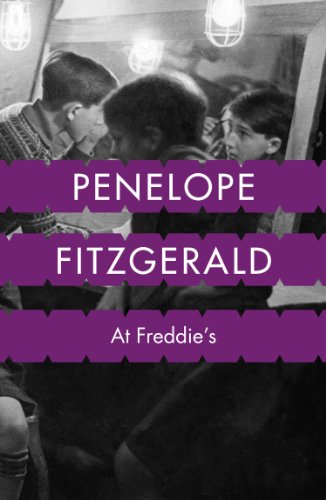 From the Booker Prize-winner of Offshore comes this entertaining tale of a chaotic stage school and its singular headmistress. With a new introduction by Simon Callow.
It is the 1960s, in London's West End, and Freddie is the formidable proprietress of the Temple Stage School. Of unknown age and provenance, Freddie is a skirt-swathed enigma – a woman who by sheer force of character and single-minded thrust has turned herself and her school into a national institution. Anyone who is anyone must know Freddie.
At Freddie's is a wickedly droll comedy of the theatre and its terminally eccentric devotees.
'The wit is crisp and dry, scenes and characters are deftly skewered. Whether you view the theatre as a noble passion or a wasting disease, you are equally certain to be regaled.' Guardian
'Enjoy the knowingness of the awful children, the weary fumblings of the professional actors, the constant witticisms at the expense of pretentious directors. An enjoyable, sharp novel… a delicious refreshment.' Margaret Forster