The Beginning of Spring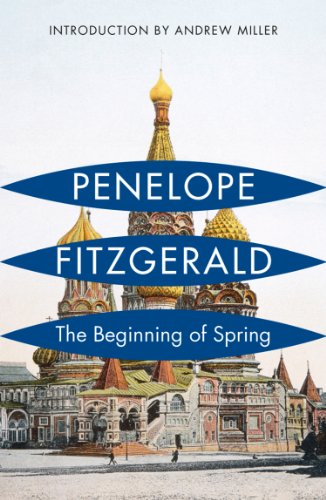 From the Booker Prize-winning author of Offshore, The Blue Flower and Innocence comes this Booker Prize-shortlisted tale of a troubled Moscow printworks .
Frank Reid had been born and brought up in Moscow. His father had emigrated there in the 1870s and started a print-works which, by 1913, had shrunk from what it was when Frank inherited it. In that same year, to add to his troubles, Frank's wife Nellie caught the train back home to England, without explanation.
How is a reasonable man like Frank to cope? How should he keep his house running? Should he consult the Anglican chaplain's wife? Should he listen to the Tolstoyan advice of his chief book-keeper? How do people live together, and what happens when, sometimes, they don't?
'Bewitching.' Boston Globe
'Ms. Fitzgerald looks into the past, both human and literary, and finds all sorts of things that are surprisingly up to date. Yet as The Beginning of Spring reaches its triumphant conclusion, you realize that its greatest virtue is perhaps the most old-fashioned of all. It is a lovely novel.' New York Times