Colour Me English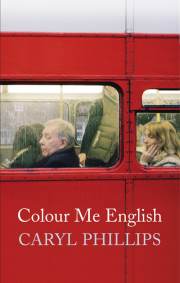 What do we mean by 'English'? How does that image square with reality? How does our island look from abroad, and what aspects of our experience do we share with, for example, America - a nation built by outsiders and the huddled masses?
Taking as its starting point a moving recollection of growing up in Leeds during the 1970s, Colour Me English broadens into a reflective, entertaining and challenging collection of essays and other non-fiction writing which ranges from the literary to the cultural and autobiographical.
Elsewhere, Caryl Phillips goes on to describe the experience of living and working in America, and travels in Sierra Leone, Ghana, Belgium and France and beyond. He considers the lives and works of many figures including Chinua Achebe, James Baldwin, Billie Holiday and Luther Vandross, and how their experiences are refracted through the prisms of writing, music and cinema.
But Colour Me English always circles back to questions of identity and belonging, to the nature of tribal belonging and of its reverse, exclusion.