Unicorn Seekers 2: The Secret Unicorn Society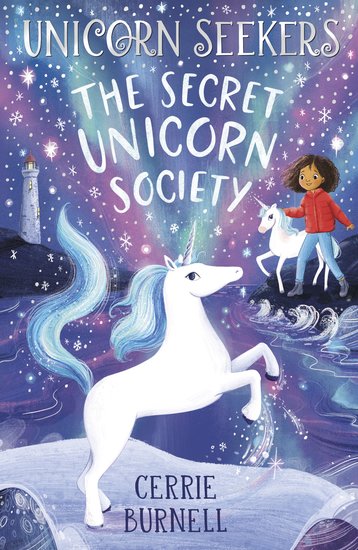 The next book in the beautifully illustrated and magical Unicorn Seekers series by BBC disability ambassador, Cerrie Burnell!
Elodie Lightfoot and her friends are Unicorn Seekers. They can see unicorns, feel their magic and, most importantly, are determined to protect them.
So when a snow-white unicorn with a blue mane appears running through the streets of south London, they know something is wrong. Elodie and the Unicorn Seekers' Society embark on their most exciting adventure yet, but they're about to learn that not all unicorn seekers are good…
Striking cover with shiny silver sparkles makes this the perfect gift.
A beautifully told adventure story with magic, excitement and, of course, unicorns!
The captivating sequel to the much-loved Unicorn Seekers: Map of Lost Unicorns, by TV personality Cerrie Burnell is sure to leave children completely enchanted.
Gorgeous black and white illustrations throughout.