The Siege By Arturo Perez-Reverte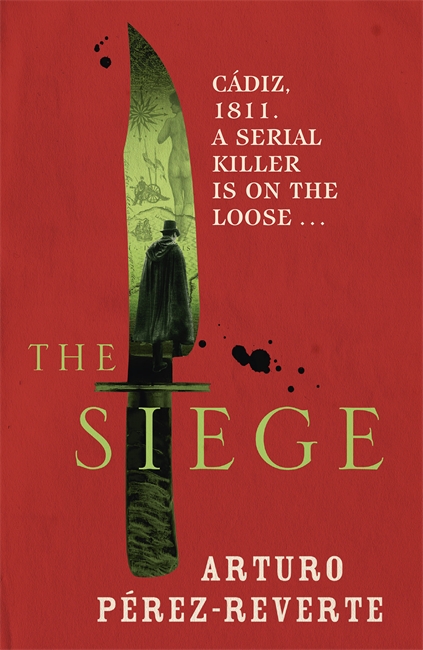 WINNER OF THE CWA INTERNATIONAL DAGGER 2014
Cádiz, 1811. While the city is under siege from the marauding French army, an even greater menace is lurking within the city walls: a serial killer is on the loose, flaying young women to death. Each of these murders takes place near where a French bomb has just fallen. In order to find the murderer, police commissioner Rogelio Tizon begins to perceive the city as a vast chessboard as he tries to predict his unknown opponent's next deadly move.
In the claustrophobic atmosphere of the besieged town, an heiress, an unscrupulous corsair captain, a taxidermist who is also a spy and a hardened soldier begin to cross paths, and behind them all the figure of Tizon is getting closer to deciphering the lethal pattern behind the murders...
With all the intrigue and romance of Pérez-Reverte's bestsellers, The Dumas Club and The Flanders Panel, The Siege is the story of a city and a people who will never be the same again.