The Making of the British Army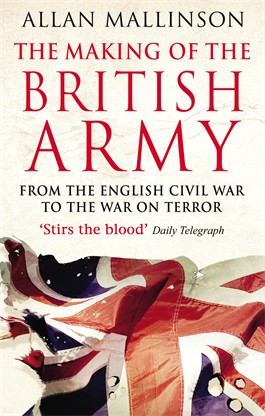 Edgehill, 1642: Surveying the disastrous scene in the aftermath of the first battle of the English Civil War, Oliver Cromwell realizes that war can no longer be made in the old, feudal way: there has to be system and discipline, and therefore – eventually – a standing professional army.
From the 'New Model Army' of Cromwell's distant vision, former soldier Allan Mallinson shows us the people and events that have shaped the army we know today. How Marlborough's momentous victory at Blenheim is linked to Wellington's at Waterloo; how the desperate fight at Rorke's Drift in 1879 underpinned the heroism of the airborne forces at Arnhem in 1944; and why Montgomery's momentous victory at El Alamein mattered long after the Second World War was over.
From the Army's origins at the battle of Edgehill to our current conflict in Afghanistan, this is history at its most relevant – and most dramatic.