Lawrence's Women: D H Lawrence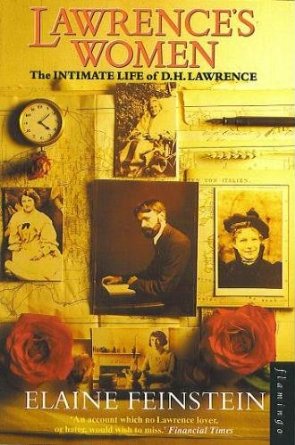 D.H. Lawrence is recognised as one of the greatest novelists of the century, yet thirty years after the 'Lady Chatterley' trial fundamentally changed the moral climate of Britain, he remains a controversial figure. Regarded by many women during his lifetime as a sexual prophet, in recent years his alleged misogyny has drawn fierce condemnation from feminist critics.
In this acclaimed new biography, Elaine Feinstein explores Lawrence's relationships with the women in his life. With a novelist's eye for character and detail, she probes his attitudes to women with candour and compassion, giving us a fresh and surprising portrait of one of our most misunderstood literary geniuses.
"Measured and excellent"
ALICE THOMAS ELLIS
"The idea on which Elaine Feinstein's exciting new sexual biography is based is so good that one wonders why no one has thought of it before."
TIMES HIGHER EDUCATION SUPPLEMENT
"Stimulating … vivid … The real merit of this excellent book is its acutely sensitive response to Lawrence's autobiographical poetry, and its calm fair-mindedness."
MIRANDA SEYMOUR, 'Sunday Telegraph'
"Fascinating and fast-moving … admirably favours common sense over psychobabble."
INDEPENDENT
Territories:
English: HarperCollins USA