Dark Inheritance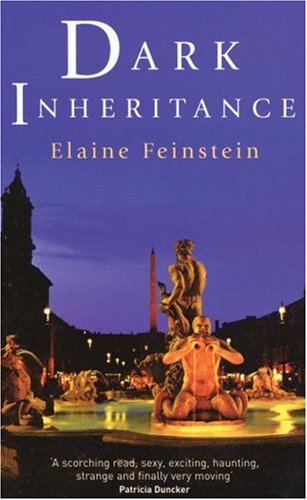 The award-winning Elaine Feinstein's latest novel is a true page-turner set in the deceptively beautiful city of Rome.
It is not surprising that a media frenzy is generated by Emanuel Cellini's best selling first novel. The young Italian's reinterpretation of Phaedra naturally makes people wonder about the relationships in his family - is he really writing the secret history of his father, politician Giorgio Celline? Is the novel Emanuel's way of breaking the 'omerta' of an incestuous and corrupt family?
Enter Rachel - sent to write a profile of the elusive Emanuel for a glossy magazine, worried about her gap-year son, haunted by her own underachievement, worn down by her rejection of her mother's jet setting lifestyle and by the loss of her novelist father.
In the potent Roman heat Rachel finds her life opening up again - and sensuality tantalisingly present. But as she gets closer to the Cellini family, as she finds her way into the city's cool courtyards and corridors of power, who knows what discoveries she will make - about her own inner confusion and about the true nature of the bonds between mothers and sons.
Set against Italy's on-going battle with corruption, where elegance often cloaks cruelty and violence, Elaine Feinstein's disturbing erotic literary thriller takes us into the heart of Italian political life and deeper still into the labyrinth of the human psyche.
Territories:
English: The Women's Press