Biography Of Pushkin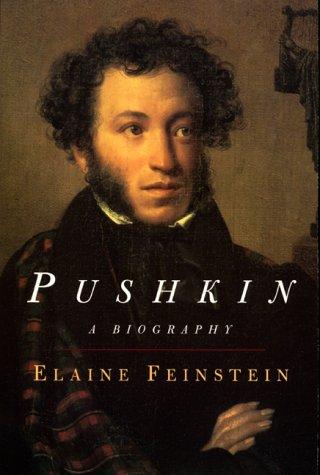 A biography of one of the great literary lights of Russia explores the tumultuous career of this great poet, and the life of political censorship, unrequited love, dramatic duels, and artistic fervor it encompassed.
A compelling biography of the father of Russian literature, including new material relating to his death, by an acclaimed biographer and poet, published to tie in with the 2nd centenary of Pushkin's death. Pushkin was Russia's greatest poet and his prose tales led directly to the flowering of the Russian novel through the 19th century. His story is a marvellous one, as poignant as Mozart's whom he resembled in his precocity, lack of guile and appetite for life. Witty and incisively intelligent, he was nevertheless an object of suspicion for 2 Tsars. His genius aroused the enmity of bureaucrats who blocked him at every turn, and after a hopelessly unsuccessful marriage he was murdered in a dual aged 37.
--This text refers to an out of print or unavailable edition of this title.
Territories:
Allworld: Weidenfeld & Nicholson English: Ecco Press Korean: Somyong Publishing Co (Korea)