Happy Sally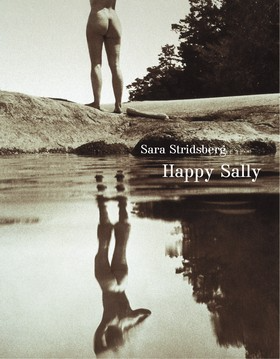 Happy Sally is a fantasy about Sally Bauer, canal swimmer and swimming queen. Sally Bauer was obsessed with swimming. Just before the outbreak of war in 1939, she became the first Scandinavian person to cross the English Channel. The time: 15:22. Many years later another swimmer, Ellen, tries to repeat the feat. Her desire to swim determines everything around her. She has made a bet with her husband, Viktor: if she succeeds, she will devote herself to swimming forever; if she fails, she and the children must join Viktor on his dream voyage across the Atlantic.
When her daughter returns to Dover to remember that summer, Ellen's utopia and defeat are mirrored in the story of Sally Bauer and her triumph. The tides of the canal bring together two confident and headstrong swimmers.
Happy Sally is at times lyrical and fragmentary, but unlike many debut novels, it has a very strong and simple basic story, and unlike most novels, these are women and mothers who ruthlessly pursue their dream, who neglect family and children, who are driven by an irrepressible desire for freedom: "One day I will crush the Channel. It burns in me with pride."
"Different voices and stories intertwine in a vivid writing [where people and landscapes are portrayed through a number of lead motives] and the filthy is portrayed as poetically as the pretty. "  Politiken (Denmark)
"Stridsberg's novels often depict death yet they are full of life. She writes about things that are larger than life. The disturbing, the beautiful, the dangerous, the strong. Like the ocean drawing breath; a powerful heart pounding out there." Information (Denmark)