Antarctica of Love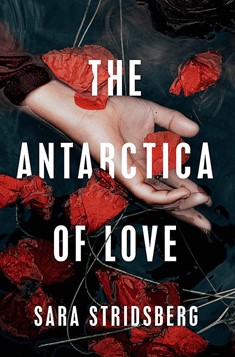 Translated into English by Deborah Bragan-Turner
LONGLISTED for the 2019 International Booker Prize
LONGLISTED for the 2023 Dublin Award
They say you die three times.
The first time for me was when my heart stopped beating beneath his hands by the lake. The second was when what was left of me was lowered into the ground in front of Ivan and Raksha at Bromma Church. The third will be the last time my name is spoken on earth.
Inni lives her life on the margins, but it is a life that is full and complex, filled with different shades of dark and light… Until she is brutally murdered one summer's day, on a lake shore at the heart of a distant, rain-washed forest. On the surface, this is the story of the moment her life is violently extinguished – a moment that will never end, not ever – but it is also about the time before, and about the lives that carry on afterwards. It's about her children, her parents, her childhood of neglect, her volatile adolescence, and the chain of choices, tragedies and accidents that lead her to a life on the streets and take her into the wrong crowd, the wrong places and, finally, the wrong car with the wrong person.
Sara Stridsberg's new novel is about absolute vulnerability, brutality and isolation. At times disturbing, this is a devastating story of unexpected love, tenderness and light in the total darkness.
"Kristina, the book's central character, is the victim of a brutal murder. This is not a crime novel, however, nor does it focus on her killer. Instead, Stridsberg offers a compassionate and complex portrait of a woman damaged by her past, and of those left behind to mourn her death." – Financial Times
"Excellent anti-procedural. Stridsberg's language bears the unbearable, and provides a soft blanket that leads us into the worst – and beyond." – Politiken
"A tender and painful story in beautiful prose. A brilliantly beautiful, mythic and linguistically resonant novel." – Kristelig Dagblad
"A story that in Stridsberg's fabulous craftsmanship becomes both linguistically captivating and thematically hard-hitting. Stridsberg is one of the best Nordic authors." – Børsen
"An inescapable novel that shows how amazingly far an author can reach when the concept, language and plot fit like a tailored glove." – Weekendavisen
Territories:
Czech Republic: Albatros Media; Denmark: Grif; Estonia: Eesti Raamat; Finland: Tammi; France: Gallimard; Norway: Aschehoug; Poland: Sonia Draga; Spain: Nordica Libros; UK: MacLehose Press; US: Farrar, Straus and Giroux; Film/TV: Anagram.