The Gravity of Love - Ode to my Family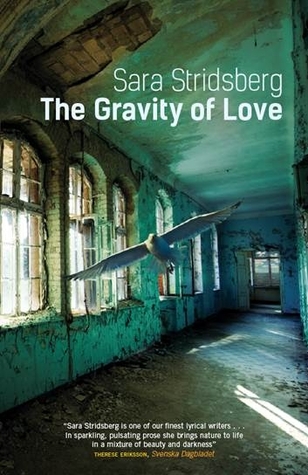 Translated into English by Deborah Bragan-Turner
When Jimmie Darling is admitted to Beckomberga psychiatric hospital outside Stockholm, his daughter Jackie starts spending increasing amounts of time there, and when her mother leaves for a holiday by the Black Sea, the hospital becomes Jackie's whole world.

The doctor in charge is Edvard Winterson. On some evenings he takes Jim and a few other patients to big parties in town. As soon as they pass the gates in Edvard's car, the first bottle of champagne is opened in the back seat. "A night outside the hospital walls will make you human again," he says to his patients.

At the hospital we also meet Inger Vogel, an "angelic nurse in clogs" who seems to inhabit the twilight zone between order and devastation; and the patient Sabina, the object of desire of both Jimmie and Dr Winterson, with her beads, her archery and obsession with freedom and death.


The Gravity of Love – Ode to my Family explores Jackie's love for Jim and the way she reaches out for him, as a child and as a grown woman and mother. In Sara Stridsberg's breathtakingly beautiful novel, the psychiatric hospital, set in a lovely park close to a lake, takes on almost mythical dimensions, both as a punishing angel and as a rescuer seeking to save distraught souls as in an old utopian vision.
"As a critic, it is hard for me to find the words to describe Stridsberg's prose. How can I make you understand, dear reader, how fantastically darkness and light completely merge in her writing, without it being intended as consolation, nor it being used as simple contrasts? I cannot describe it, you have to experience it yourself, it is pure bliss" – Politiken
'"Beckomberga" is a beautiful novel. It is beautiful because its metallic colours gleam like tinsel in the language, like silver foil wrapped around a piece of hashish. Yet it is also beautiful because it handles the emotional depths with a sort of required curiosity: what can one do with the suction from the depths, or with the person who wants to be taken down by it?' – Dagens Nyheter
"With "Beckomberga" Stridsberg consolidates her place among the best contemporary writers in Sweden." – Svenska Dagbladet
"To me, this is some of the most beautiful and powerful work that Sara Stridsberg has done. The chapters are like hurried breaths, unceasingly busy and so short that what is painful becomes unbearable." – Hälsinglands Tidning
"Anyone who is not captivated by this novel must lack a deeper appreciation of linguistic excellence and very likely has a heart of stone." – Arbetarbladet
"Beckomberga is without a doubt one of the most convincing and captivating novels of the year. It will continue to live inside of me for a long time: the atmospheres, questions, and figures are still there in my consciousness. One can only say that about very few books." – Helsingborgs Dagblad
Publisher:
Albert Bonniers
Territories:
Albania: Dituria; Bulgaria: Perseus; China: Sudan University Press; Croatia: Naklada Ljevak; Czech Republic: Albatros Media; Denmark: C&K; The Netherlands: Hollands Diep; Estonia: Eesti Raamat; Faroe Islands: Sprotin Publisher; Finland: Tammi; France: Gallimard; Germany: Carl Hanser Verlag; Hungary: Metropolis Media Group Kft; Iceland: Bjartur; Italy: Mondadori; Korea: Munhakdonge; Latvia: Zvaigzne; Macedonia: Antolog; Norway: Aschehoug; Portugal: Bertrand; Romania: RAO; Serbia: Kontrast Izdavaajtvo; Slovenia: Beletrina; Spain: Nórdica Libros; UK: MacLehose Press; Ukraine: Calvaria; World Arabic: Ibn Roshd Publishing