Entangled Objects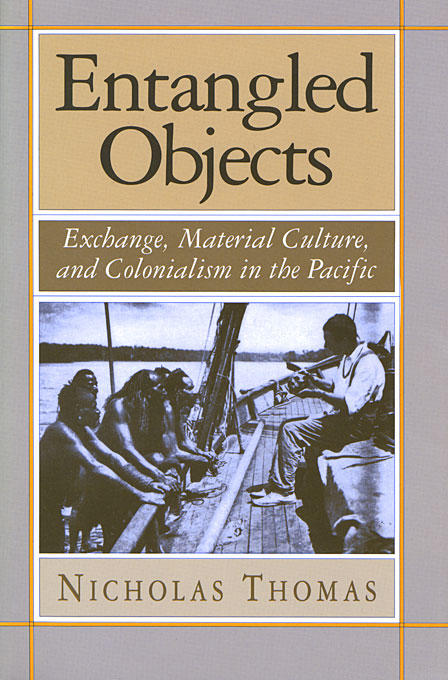 Entangled Objects threatens to dislodge the cornerstone of Western anthropology by rendering permanently problematic the idea of reciprocity. All traffic, and commerce, whether economic or intellectual, between Western anthropologists and the rest of the world, is predicated upon the possibility of establishing reciprocal relations between the West and the indigenous peoples it has colonized for centuries.
Drawing on his work on contemporary postcolonial Pacific societies, Nicholas Thomas takes up three issues central to modern anthropology: the cultural and political dynamics of colonial encounters, the nature of Western and non-Western transactions (such as the gift and the commodity), and the significance of material objects in social life. Along the way, he raises doubts about any simple "us/them" dichotomy between Westerners and Pacific Islanders, challenging the preoccupation of anthropology with cultural difference by stressing the shared history of colonial entanglement.
Thomas integrates general issues into a historical discussion of the uses Pacific Islanders and Europeans have made of each other's material artifacts. He explores how nineteenth- and twentieth-century islanders, and visitors from the time of the Cook voyages up to the present day, have fashioned identities for themselves and each other by appropriating and exchanging goods. Previous writers have explored museums and the tribal art market, but this is the first book to concentrate on the distinct interests of European collectors and the islanders. In its comparative scope, its combination of historical and ethnographic scholarship, and its subversive approach to anthropological theory and traditional understandings of colonial relationships, Entangled Objects is a unique and challenging book. It will be tremendously interesting to all those working in the fields of cultural studies, from history to literature.