Burley Cross Postbox Theft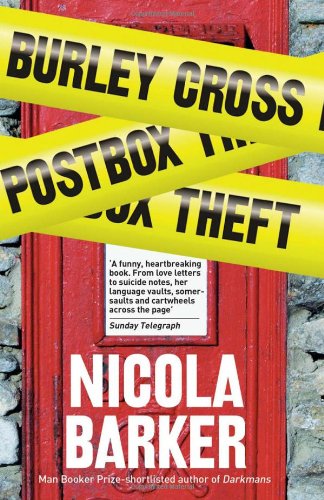 From the Man Booker Prize shortlisted author of Darkmans comes a comic epistolary novel of startling originality and wit.
Reading other people's letters is always a guilty pleasure. But for PC Roger Topping contemplating a cache of 27 undelivered missives, retrieved from a back alley in Skipton, it's a job of work. The quaint village of Burley Cross has been plunged into turmoil by the theft of the contents of its postbox, and no-one is above suspicion.
Yet Topping's investigation into the curtain-twitching lives of the eminently respectable Burley Cross residents not only uncovers the dark underbelly of his beat, but reveals a hitherto unknown strength of character buried deep within the young flatfoot.
The denizens of Burley Cross inhabit a world of epic pettiness, where secrets are the currency. From complaints about dog shit to passive-aggressive fanmail, from biblical amateur dramatics to an Auction of Promises that goes staggeringly wrong, Nicola Barker's epistolary novel is a work of immense comic range. Irresistibly mischievous, Burley Cross Postbox Theft is Alan Bennett with added Tamiflu, sex-therapy and cheap vodka.