You Are Awful (But I Like You)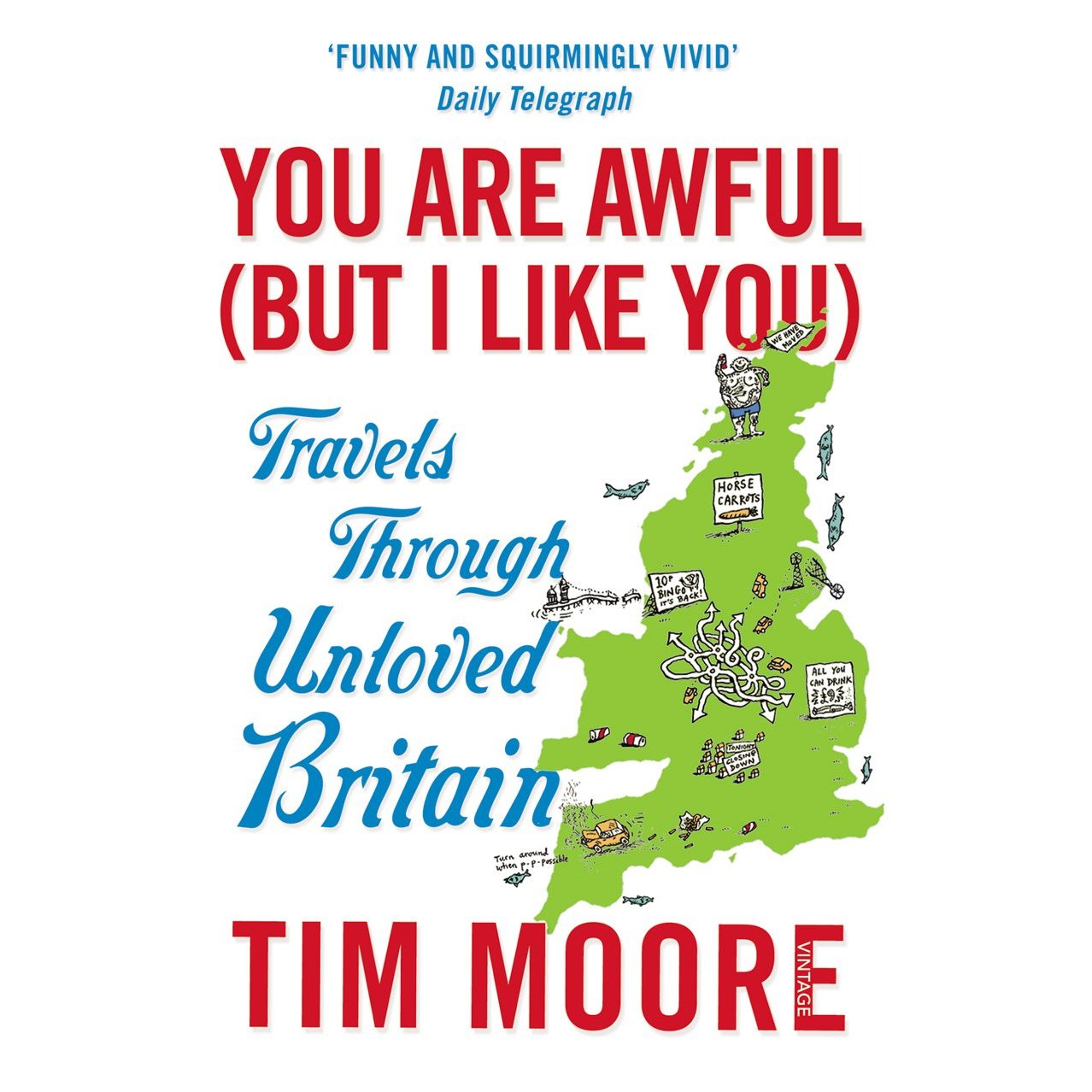 It began with an accidental daytrip to an intriguingly awful resort on the Thames Estuary, and ended 3,812 miles later: one man's journey through deep-fried, brownfield, poundshop Britain, a crash course in urban blight, deranged civic planning and commercial eccentricity. Following an itinerary drawn up from surveys, polls, reviews and lazy personal prejudice, Tim Moore goes to all the places that nobody wants to go to - the bleakest towns, the shonkiest hotels, the scariest pubs, the silliest sea zoos. He visits the grid reference adjudged by the Ordnance Survey to be the least interesting point in Britain, and is chased out of the new town twice crowned Scotland's Most Dismal Place. His palate is flayed alive by horrific regional foodstuffs, his ears shrivelled by the 358 least loved tracks in the history of native popular music. With his progress entrusted to our motor industry's fittingly hopeless finale, he comes to learn that Britain seems very much larger when you're driving around it in a Bulgarian-built Austin Maestro.
Yet as the soggy, decrepit quest unfolds, so it evolves into something much more stirring: a nostalgic celebration of our magnificent mercantile pomp, and an angry requiem for a golden age of cheerily homespun crap culture being swept aside by the faceless, soul-stripping forces of Tesco-town globalisation.