Spanish Steps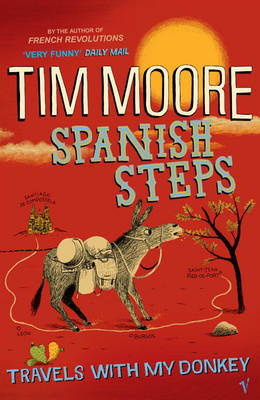 Being larger than a cat, the donkey is the kind of animal Tim Moore is slightly scared of. Yet intrigued by epic accounts of a pilgrimage undertaken by one in three medieval Europeans, and committed to historical authenticity, he finds himself leading a Pyrenean ass named Shinto into Spain, headed for Santiago de Compostela.
Over 500 miles of extreme weather and agonising bestial sloth, it becomes memorably apparent that for the multinational band of eccentrics who keep the Santiagan flame alive, the pilgrimage has evolved from a purely devotional undertaking into a mobile therapist's couch.
Ludicrous, heart-warming and improbably inspirational, Spanish Steps is the story of what happens when a rather silly man tries to walk all the way across a very large country, with a very large animal who doesn't really want to.