While the Sun Shines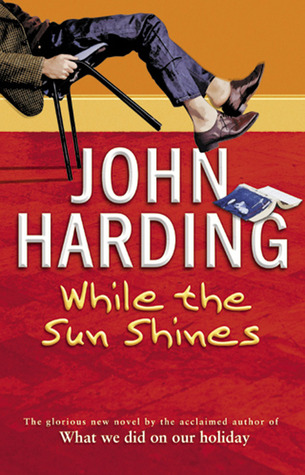 At fifty the guarantee runs out...
About to hit the big five-oh, obsessed with sex, cocaine-fuelled and gripped by a crippling fear of death, Professor Michael Cole is finding life a bit of a struggle.
It's finding the time to squeeze everything in, really. He's supposedly writing the definitive biography of his literary hero, John Donne, but barely manages three hundred words a week. His insatiable enthusiasm for his prettier female students might be partly to blame, but they are only young once. And the fact that one of his female colleagues has yet to succumb to his charms is, admittedly, a distraction he could well do without. But throw in a fight for promotion, a wife to lie to and two small children to look after and it's no wonder his blood pressure has reached life-threatening heights. He knows the time has come to act his age. The question is how.
Because Michael Cole is very much a creature of habit and, as we all know, old habits die hard. But it's when he's caught in the act of adultery by his grandmother that Cole truly begins to see the writing on the wall. After all, she's been dead for twenty-five years...
Marrying humour, heart and a singular understanding of the human condition, WHILE THE SUN SHINES is an uproariously funny yet hugely affecting novel about growing-old disgracefully and the price we sometimes have to pay...