W. B. Yeats, A Life. I: The Apprentice Mage 1865-1914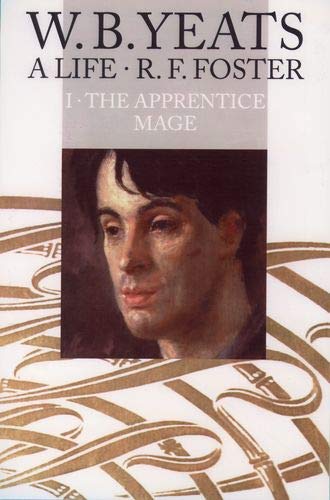 William Butler Yeats has cast his long shadow over the history of both modern poetry and modern Ireland for so long that his preeminence is taken for granted. Now, in the first authorized biography of Yeats to appear in over fifty years, leading Irish historian R.F. Foster travels beyond Yeats's towering image as arguably the century's greatest poet to restore a real sense of Yeats's extraordinary life as Yeats himself experienced it--what he saw, what he did, the passions and the petty squabbles that consumed him, and his alchemical ability to transmute the events of his crowded and contradictory life into enduring art.
In the first volume of this long-awaited biography, Foster covers the poet's first fifty years, bringing new light to bear on Yeats's heroic and often ruthless efforts to invent himself as a poet and public figure. Drawn from a fascinating archive of personal and contemporary documents with the cooperation of surviving members of the Yeats family, it dramatically alters long-held assumptions about the poet's background, his relationship with Maud Gonne and other women, and his roles in the great cultural and political upheavals that transformed Ireland in his lifetime. A rich and entertaining account of Yeats's boyhood days amidst the talented but troubled members of the Yeats and Pollexfen clans provides important insight into the poet's deep and lifelong connection to the Irish landscape, his early, impassioned embrace of the nationalist cause, and his later retreat to the traditions of the once grand Protestant aristocracy.
Publisher:
Oxford University Press
Territories: