Until Death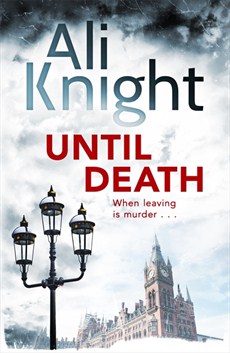 The unputdownable new psychological suspense novel by the author of Wink Murder and The First Cut.
Marriage is a prison for Kelly. Her controlling and manipulative husband Christos videos her in the house, has her followed and tracks her every move. She may be desperate to leave, but she's not stupid. If she runs, he'll make sure she never sees her children again.
Christos has a mistress, Sylvie, keen to pander to his every whim and even keener to step into Kelly's shoes, should she ever vacate them.
Kelly thinks it's stalemate for their twisted threesome, but one of Christos's container ships is about to dock in London with a secret cargo that will change all their lives forever.
If Kelly is to escape, it will be in a way she never imagined, and people will get hurt . . .