The Mulberry Empire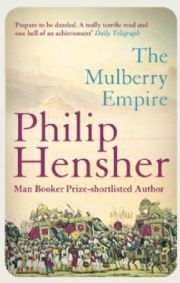 The bestselling novel from the Man Booker Prize shortlisted author of The Northern Clemency and King of the Badgers.
The Mulberry Empire' recounts an episode in the Great Game in central Asia – the courtship, betrayal and invasion of Afghanistan in the 1830s by the emissaries of Her Majesty's Empire, which is followed by the bloody and summary expulsion of the British from Kabul following an Afghani insurrection.
At its heart the encounter between West and East, as embodied in the likeable, complex relationship between Alexander Burnes, leader of the initial British expeditionary party, and the wily, cultured Afghani ruler, the Amir Dost Mohammed Khan.
For those who enjoyed William Dalrymple's 'Return of a King', 'The Mulberry Empire' is a must-read.