King of the Badgers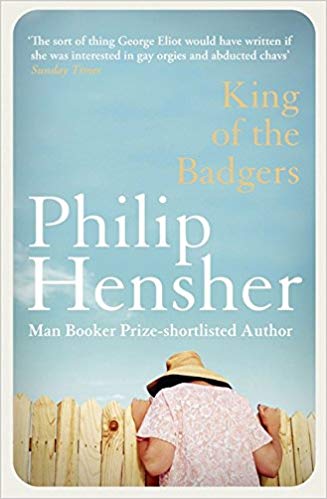 Hanmouth: a quiet, picturesque English seaside town. But behind closed, Georgian front doors and the within the artisan cheese shop, its residents live lives that are anything but.
When an 8-year-old girl goes missing from the estate on the fringes of the town, Hanmouth becomes the centre of national attention. Under the scrutiny of the investigation the extraordinary individual lives of the community are laid bare: the passions of a quiet international aid worker; a recently widowed old woman's late discovery of sexual gratification; and a memorable party, held by the Bears.
Through the apparent civility and spiralling paranoia a small town, Philip Hensher brings us another brilliantly funny and perfectly observed slice of contemporary English life.