The Delivery (La encomienda)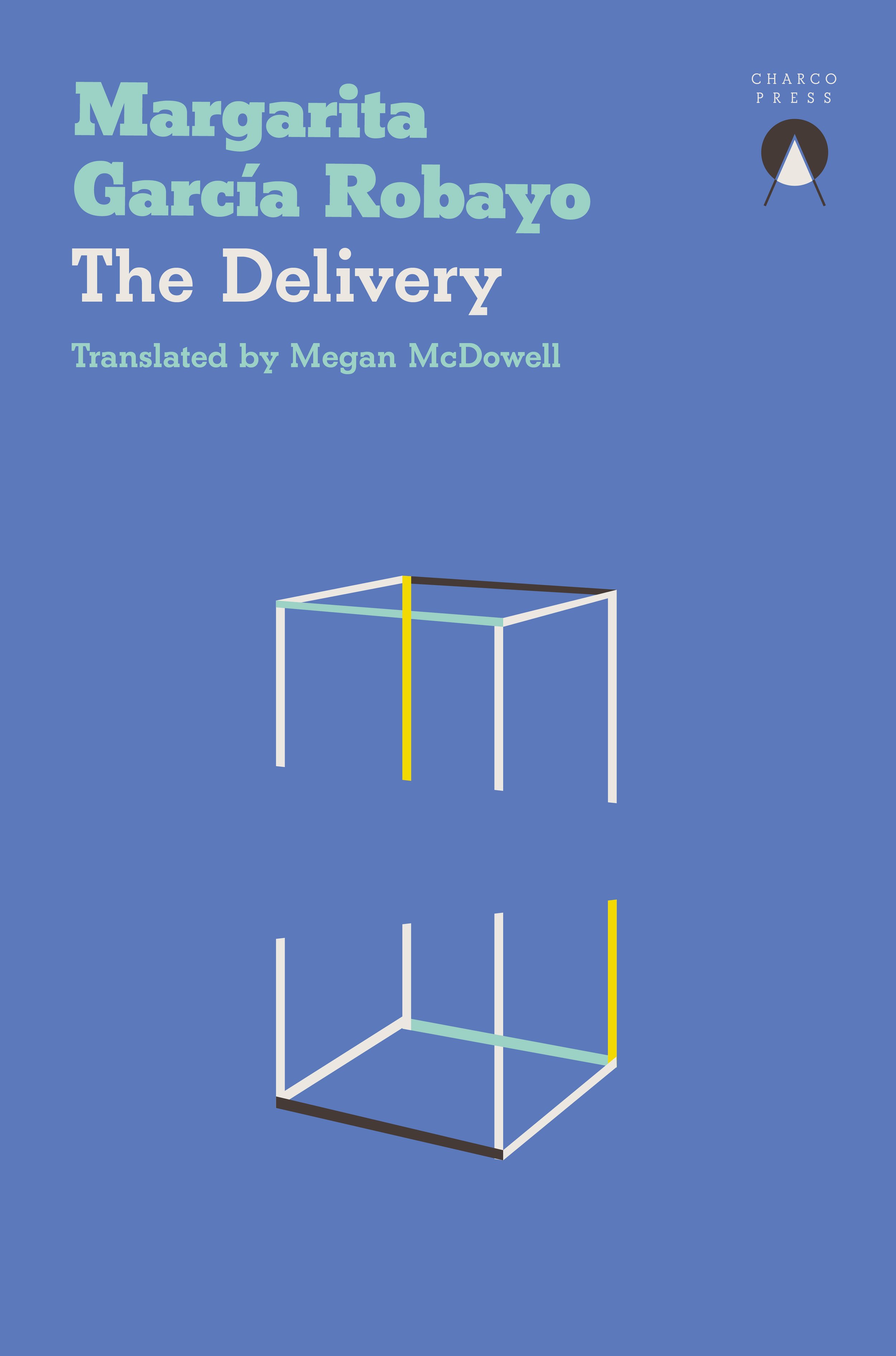 Translated into English by Megan McDowell
The narrator of The Delivery lives 5,000 miles from her native country, works for an advertising agency, is applying for a writing residency in The Netherlands and has video calls with her sister who regularly sends her packages that contain food, drawings by her nephews and, once in a while, a surprise such as an old photograph. Most of the time, the food arrives rotten. People come and go and subtle fissures open up around the narrator: a huge package arrives, a cat roams throughout the whole building, neighbours appear at her door to make complaints, family members are hovering.
The Delivery is full of semi-ordinary happenings that take on an otherworldly cast if you look at them sideways. It is a novel about family relations. It's about the tenuous bonds of family that hold us together, or don't. Where does a family begin and end? Where in the continuous chain is the starting point? As the character says about her childhood: 'Sometimes I get curious (…) but I don't ask because the answer could come with information I'd rather not know'. 
By turns tender and biting, this is Margarita García Robayo at her very best.
"The microscopic precision with which García Robayo delves into the human soul is striking." --El País
"An unsettling novel about uncertainty, memories and fears, solitude, family relationships and hopes for the future." --Diario Popular
"García Robayo has written a novel that, avoiding any complacency, situates us in the interstices of identity." --El Mundo
"If for this narrator having a child is like 'resisting extinction' (...), novels like The Delivery fulfil a similar injunction to permanence: not to pass through the world without leaving anything behind." --El País
"An intimate, mature work that confirms Margarita García Robayo as one of the most promising Latin American writers today." --La Razón
"The Colombian writer makes the daily routine of her protagonist seem like a disturbing sequence of events." --Expansión
"A brilliant and exhaustive relationship with language that draws on a search for origins." --El Tiempo
"Thoughts that achieve a sparking lucidity that contrasts with the bewilderment experienced by the main character." --La Nación
"You can't put it down until you find out what happens at the end." --Pagina/12
"The Delivery is one of those novels that mark a before and an after, just as happens to its main character when she manages to open the crate sent by her sister." --Pagina/12
"A book of contained intensity, full of glimpses more than certainties, which confirms the author as one of the leading voices of Latin American fiction." --El Siglo de Torreón
Territories:
World English: Charco; Germany: DTV; France: Sonatine