The Book of Upside Down Thinking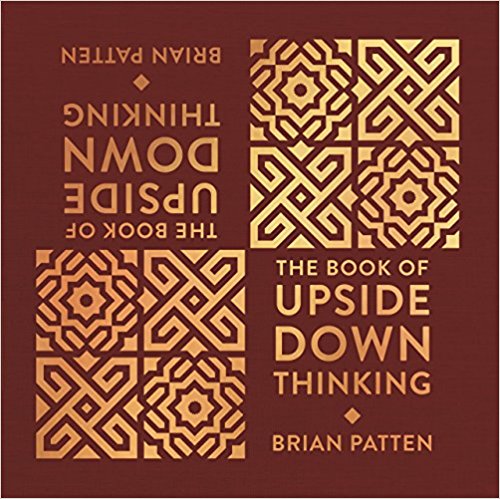 Beautifully presented and designed, this hardback collection of wise and witty rhymes that challenge our view of the world makes a thought-provoking, heart warming gift or self-purchase and is sure to appeal to everyone. The Book Of Upside Down Thinking, by the famed Liverpool poet Brian Patten, is a magical collection of verse written in Morocco and inspired by traditional folk-tales and stories from the Near and Middle East, many dating back as far as the eleventh century. This beautifully designed collection features colourful hand-drawn tile illustrations alongside Brian's original poems, which show the world from a different, and unexpected, perspective.
The Book Of Upside Down Thinking is published fifty years after the anniversary of the publication in 1967 of The Mersey Sound, the ground-breaking poetry collection co-written with fellow-Liverpudlians, Roger McGough and the late Adrian Henri. Witty, contemporary and written in accessible language, the collection transformed the landscape of British poetry. With many award-winning poetry and children's books published since, Brian is set to turn our thinking on its head once more in The Book of Upside Down Thinking.