Susan Wogan's Journey To The Stars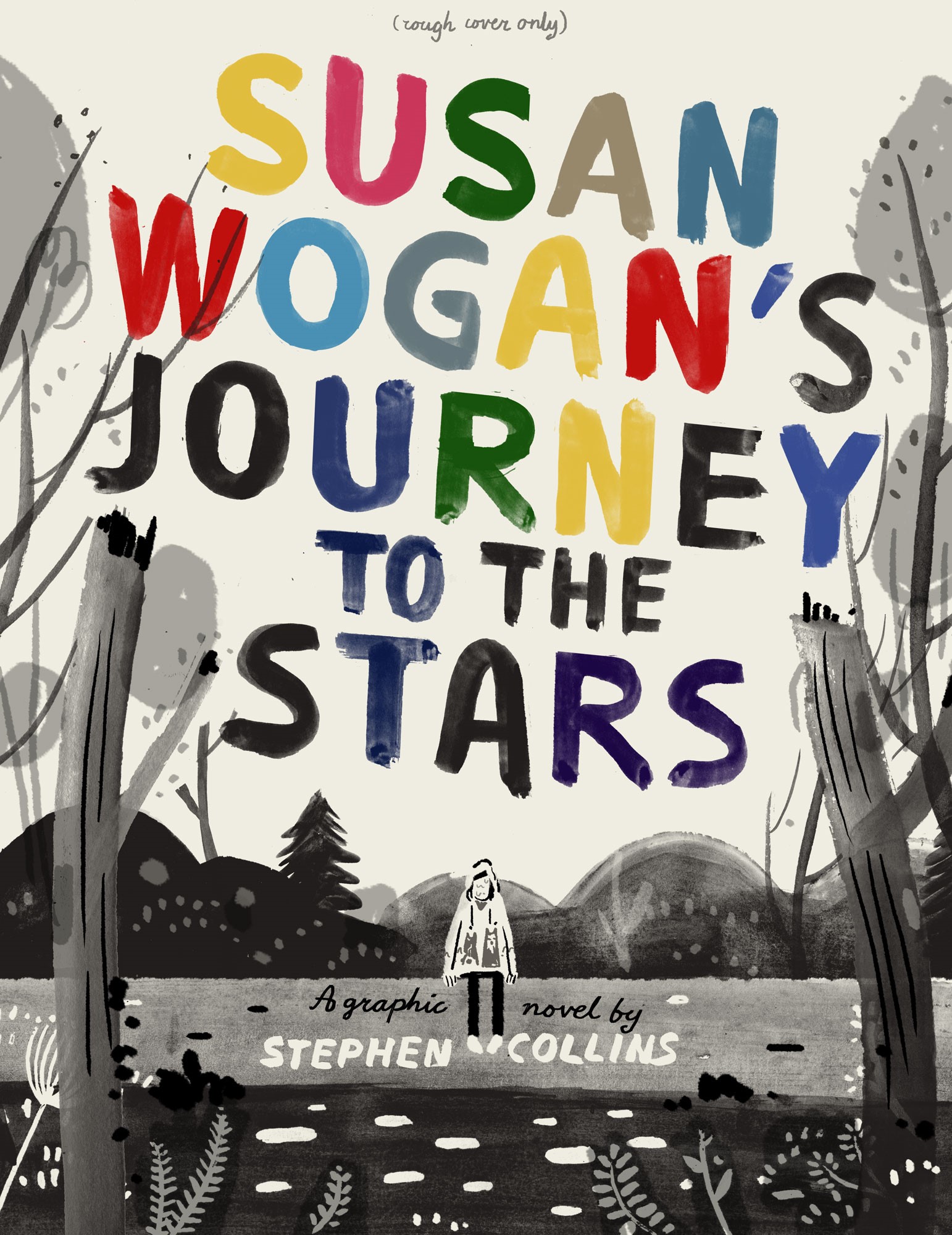 Susan Wogan's Journey to the Stars is the new graphic novel from the acclaimed writer of the New York Times best-selling The Gigantic Beard That Was Evil which was shortlisted for Waterstones Book of the Year 2013, an Observer Book of the Year 2013 and was the most highly acclaimed graphic novel of the year and translated into ten territories.
It is the summer of 2011, and 17 year old Lisa Wogan lives with her dad Keith above their failing waxworks museum in Naresby-on-Sea. Keith is in a bad way, both grieving the death of his wife ten years previously and suffering from signs of early-onset dementia. He plans on training his daughter up to one day take over the business, but Lisa hates this idea and longs to escape from the town. When Lisa meets a holidaying girl named Emma, she starts to glimpse a life beyond her dad's shuttered world, taking drugs, talking rubbish and even, eventually, falling in love.
But soon a flashy rival museum run by a slick TV historian opens up on Naresby pier, and Lisa finds herself dragged back into her father's world as she and Emma attempt to reinvent the waxworks - by refashioning old celebrities into the stars of today. Set against the backdrop of the 2011 England riots, Susan Wogan's Journey to the Stars is a story about celebrity, memory, love, and a really, really bad likeness of David Bowie.
Susan Wogan's Journey to the Stars will be published by Jonathan Cape in 2019.
Previous reviews for Stephen Collins:
'An amazing book. Completely original. Surreal, yet believable.' Raymond Briggs
"It's part satire, part parable, part nursery rhyme and part disaster movie, and it's an utter joy to read." (Tom Gatti,The Times)
'The Gigantic Beard That Was Evil has the tone of a playful fable, from the cracked syntax of its title onward… It's a rather Seussian premise, and Collins underscores the joke by nudging narration and dialogue into half-rhyme… For a book about the liberating joys of disruption, though, it's exceptionally disciplined: Collins renders several hundred pages of immaculately ruled buildings and bean-faced people (and the fuzzy curlicues that interfere with them) in meticulous, microdetailed pencil textures.' New York Times
"Clever, funny and beautiful to look at. A fairytale for adults that children will also adore, The Gigantic Beard That Was Evil is surely destined to become a classic." Rachel Cooke, The Observer
"Collins' wonderful debut unfolds with slow and simple elegance through black-and-white panels." James Smart, The Guardian
"As splendiferous as its title. An inspired swirling of the mundane with the surreal, the plot may be simple but his satire on modern life is witty and thoughtful." The Metro
"It reminds me of nothing so much as a Roald Dahl novel." New Statesman