No Dominion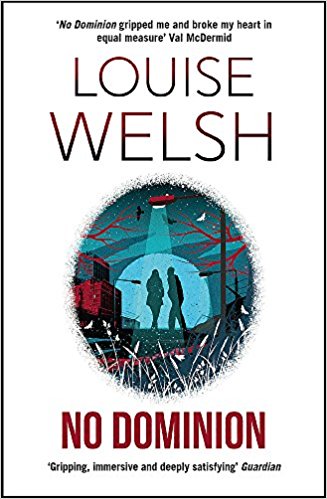 It is seven years after 'the Sweats' wiped out most of the world's population. Survivors settled on the Orkney Islands are trying to build a new society but their world crashes for a second time when the islands' teenagers vanish. Stevie and Magnus are the only ones who can bring them home.
Stevie hasn't been back to the mainland since she escaped to the islands after a desperate flight north from London. Magnus never saw himself leaving either. After all, what's left for him there? But Shug was born on the islands and has never known anything different; has never left them. Until now.
And what starts out as a journey to bring home some young people intent on adventure soon turns into a race against time to find Shug before he comes down with the Sweats. Or worse.
A pacy, page-turning ride through a post-apocalyptic world, No Dominion sets the pulse racing and doesn't let up until the last thrilling page.
Praise for No Dominion:
'The final instalment of Louise Welsh's dystopian trilogy sees democracy tentatively restored on Orkney, where a small group of survivors has set up home after a pandemic has destroyed much of humanity… she draws a horribly plausible scenario.' The Sunday Times
'Thanks to its disconcerting plausibility and its solid heart, the dripping, immersive No Dominion makes for a deeply satisfying culmination to Welsh's contribution to the apoca-lit genre.' Liz Jensen, The Guardian
'The dystopia allows [Welsh] to imagine different forms of governance: the crime element allows her to look at how far someone can stretch the rules in defence of a higher moral order. These are her most accomplished works to date.' The Scotsman
'A vivid, action-packed journey through a post-apocalyptic world. Terrifying and touching in equal measure, the novel is a love story, an adventure, a road movie, a family drama and a murder mystery rolled into one' The Times Scotland