Dragon City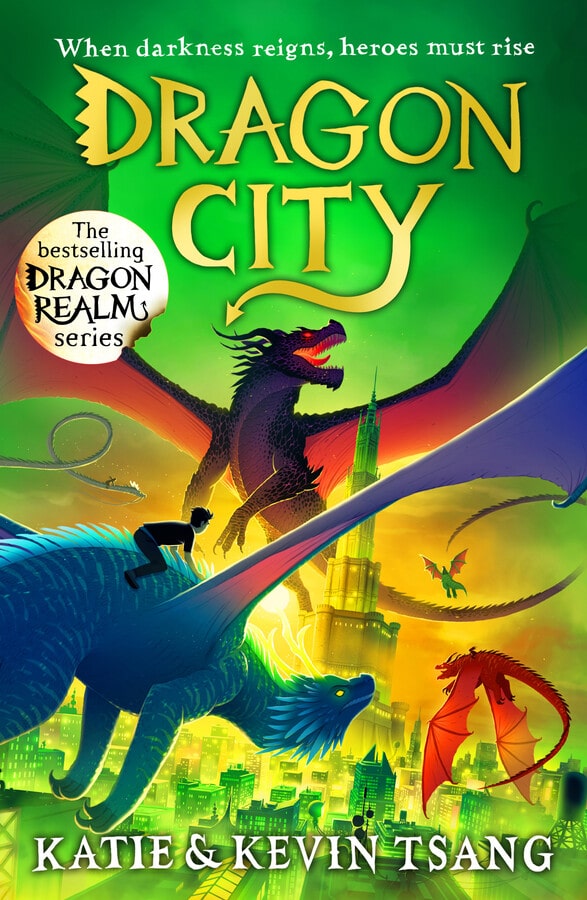 The third adventure in the ROARsome Dragon Realm series for 9+ readers! Perfect for fans of magical fantasy, heartfelt friendships and time travel! 

In an alternate reality, 5,000 years in the future, the evil Dragon of Death has become ruler of Dragon City. Humans now live to serve the dragon population and it's no different for Billy Chan and his friends. After losing contact with their own dragons, they're determined to track them down in this new city, even if it means putting their own lives at risk. But one dragon has turned to the dark side and has no plans to return. With the help of a new clan of dragon friends, can Billy, Dylan, Charlotte and Ling-Fei undo the Dragon of Death's villainous work or will she triumph eternally?
'A soaring, sizzling, fire-breathing gem of an adventure story' – Abi Elphinstone, bestselling author of Sky Song.
Click here to pre-order Dragon City. 
Publisher:
Simon & Schuster
Territories: