Blame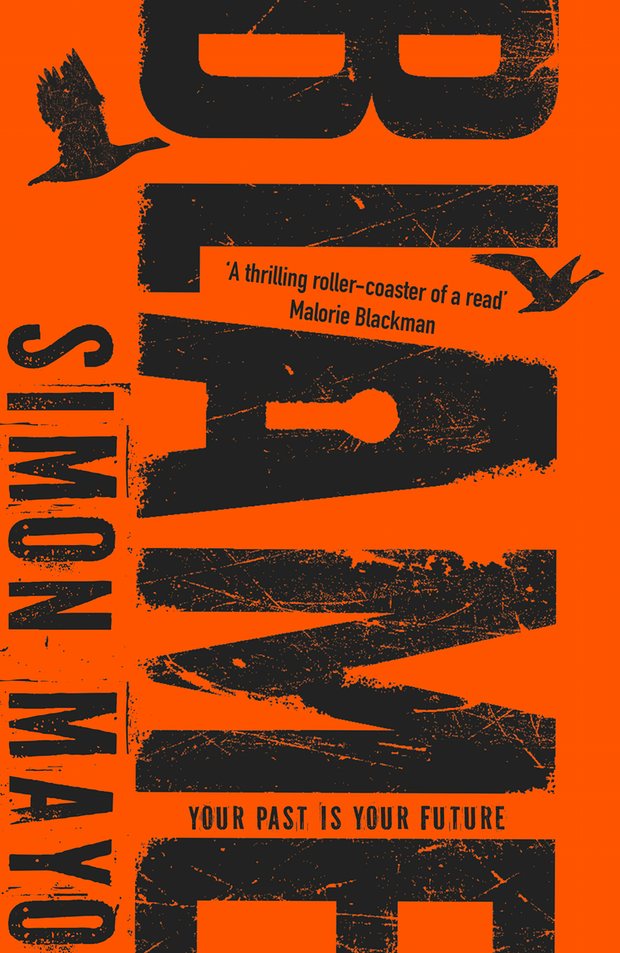 Long-listed for the Carnegie Kate Greenaway Award 2017
What happens when we run out of people to blame?
Blame is the new remarkable YA thriller from the author of the Sunday Times bestselling Itch series. 16 year old Ant and her 10 year old brother Mattie are both in prison. Together. They are heritage criminals, imprisoned for crimes committed by previous generations. They live, with other families, in 'Spike', the popular name given to the family wing of new titan prison HMP London (combining Holloway and Pentonville).
When Ant learns who has made up the lies being told about her ten year old brother she embarks on a perilous revenge-trip into the most dangerous sections of the prison.
The prison is about to explode though into an uncontrollable riot and Ant and Mattie have to escape if they are to survive…
If they make it out they will need to stay hidden, link up with other on-the-runs and then, finally, avenge the injustice that has blighted their whole lives...
'A thrilling roller-coaster of a read' Malorie Blackman
'A great book for your teens' Harlan Coben
'Such an imaginative and fully thought-out world, very ambitious, great premise...' Anthony Horowitz
'A violent, action-packed tightly written drama' The Sunday Times
'Quite Brilliant' Daily Mail
'Terrific.. a smart, suspenseful satire on crime and punishment' New Statesman
'a thoughtful thriller that explores the concept of heritage crime and punishment' The Guardian
'Not for the faint-hearted, this tense thriller has a captivatingly tough heroine. Gripping, action-packed and at times violent' Book Trust
'This is a breathless, fast, furious piece of work.. It's fiction with something to say' Den of Geek
Simon Mayo is one of Britain's best-loved radio presenters. He has worked on BBC radio since 1981 and is the presenter of Drivetime on BBC Radio 2, which features the regular Book Club show. He is also the co-presenter of Kermode and Mayo's Film Review on BBC Radio 5 Live. He is the author of three successful children's books, the Sunday Times bestselling Itch, Itch Rocks and Itch, as well as a number of books based on his radio series and the upcoming The Movie Doctors from Canongate.