Tour de Chambre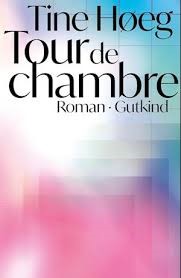 Tour de Chambre is a novel of friendship, infatuation and death - and the desire to write and create. A desire that has a will of its own.
Asta receives an invitation to a memorial service for August. It's been ten years since he passed away. Back then they lived in the same student house and August was the boyfriend of Asta's best friend, Mai. Now Asta is working on a novel but the invitation disrupts everything. It makes present and past merge into each other. Parties, longings and doubt are brought to life along with the one thing Asta has never been able to tell Mai.  
'Tine Hoeg excels with the notoriously difficult second book. Tour de chamber gives you a thrill you never want to end.' – Politiken
'Tine Hoeg has written the most exceptional novel about art and love … it's a captivating read.' – Weekendavisen
'It is at once vulnerable and strong. Just like the period of youth it portrays.' – Information
'A brilliant encounter.' – Berlingske
Territories:
Sweden: Ellerstroms; Switzerland-German language: Literaturverlag Droschl; UK and Commonwealth: Lolli Editions.