New Passengers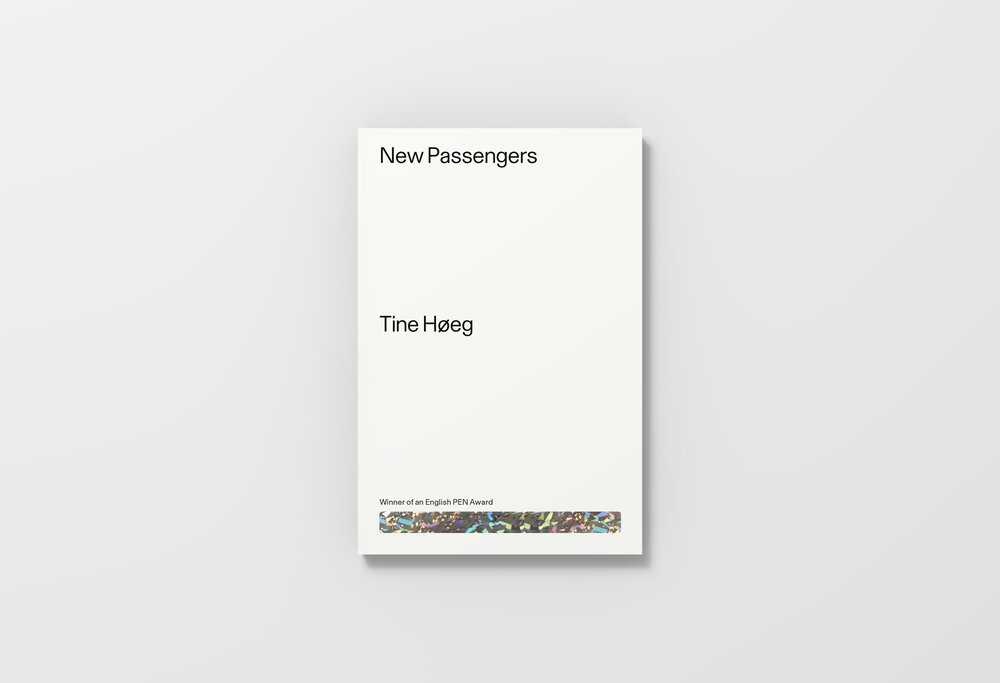 On her first day of work as a teacher, a young woman meets a married man on the train. They begin an affair, a ride which proves as jolting as her transition into the new job and the authority that comes along with it.
A song to new love, to the romp of the daily commute, to teachers and students everywhere, and to those flailing through adulthood like fish out of water, New Passengers is as audacious as it is enthralling, as wry as it is moving. Eliciting the speed of an express train and the immediacy of a text message, every line shimmers with quick-witted insight as Høeg casts a critical eye on the social mores that shape our lives.   
Winner of the Bogforum's Debutantpris, the prize awarded each year for Denmark's best fiction debut, the novel was adapted for the stage at the Royal Danish Theatre.
'Høeg takes us on a journey that skilfully analyses the complexities of desire, loneliness, and the struggle to belong; the free verse style, with all of its shifting nuances and flashes of dark humour, is superbly translated by Misha Hoekstra' – Lunate

'A brilliantly original novel in verse, New Passengers tells the story, taut and well-crafted, of a young woman's disorientation and search for her adult self. . . In his masterful translation, Misha Hoekstra has captured the complex shifts and nuances of Tine Høeg's unique poetic style, her sense of timing, and her humor, bringing to English one of Denmark's most compelling new voices' – PEN America

'I'm a firm believer of the axiom 'less is more' and New Passengers is proof of that. A few lines a page and yet these lines convey so much emotion and deep thinking that it is a wonder how so little on a page can contain so much clout. Intelligent, powerful and poignant' – The Bobsphere

'This is a brilliantly accomplished novel, one that could easily be devoured in minimal sittings, but the poetry of the prose is worth relishing it for longer' – The Indie Insider

'Tine Høeg's New Passengers belongs to the arena of novels that you will surely read in two sittings because you simply cannot put it down, but you'll need several weeks to dissect its multilayered facets' – Anglozine

'A poised debut brimming with wry humour and tender minimalism... A hybrid between novel and poem' – Politiken ★★★★★

'A tremendously accomplished and stylistically audacious debut' – Melfar Posten

'A raw, pertinent, and of-its-time debut novel, written in minimalist prose with a fast metre and wonderfully dry humour' – Helle Regitze Boesen, Litteratursiden
Territories:
UK: Lolli Editions; Czech Republic: Editions Fra; Germany: Droschl Verlag.