The Perils of the Pushy Parents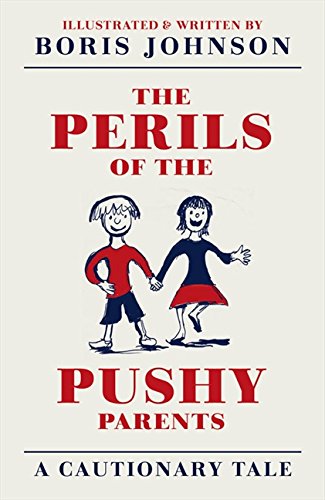 The nicest kids you ever saw
Were Jim and Molly Albacore…
Alas for Molly and Jim, Their lives were not entirely cushy: Their parents were so very pushy.
Mr and Mrs Albacore will do anything to get their offspring to the top of the pile. Father reads great literary works to them before they are even born, and puts them down for MENSA at five, Mother is not content unless her darlings are the star of every show. Molly and Jim, however, are happiest eating peanut butter and jelly sandwiches and watching telly.
In this very funny book, Boris Johnson issues a verse warning to all pushy parents… if you push your children far enough they may push back, with dire consequences. Illustrated with delightful line drawings by the author.