Johnson's Life of London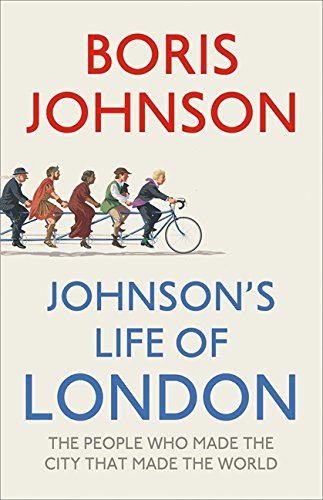 London is special. For centuries, it has been amongst the greatest cities of the world. But a city is nothing without its people. This sparkling new history of London, told through a relay-race of great Londoners shows in one, personality-packed book that the ingenuity, diversity, creativity and enterprise of London are second to none.
Boris Johnson believes that in order to understand London one has to know about its past. The heart and spirit of London lies in its people, in the range of its cultures. Through its diversity and energy, London provides an environment which empowers people to create, the impetus to invent. Boris Johnson's new book explores this cross current of influences between Westminster and the City, between the politicians and the wealth creators, over many centuries from Boudacea to the Rolling Stones.
JOHNSON'S LIFE OF LONDON – a fitting tribute of course to one of the greatest Londoners – celebrates many of the characters who have made this city great. Boris's book provides a chronological story of London but is written in the form of a relay race of biographies – some very famous figures, some more obscure. He ranges from the Romans to one of the author's predecessors as mayor, Dick Whittington; from John Wilkes (a strong upholder of the freedom of the press) to J.W. Turner; from Chaucer to Gandhi, and through to modern times.
Boris Johnson writes with wit and erudition, providing the reader with delightful insights. The book discovers London as none of us have seen it before and the journey is exhilarating and surprising.