Life in the Fast Lane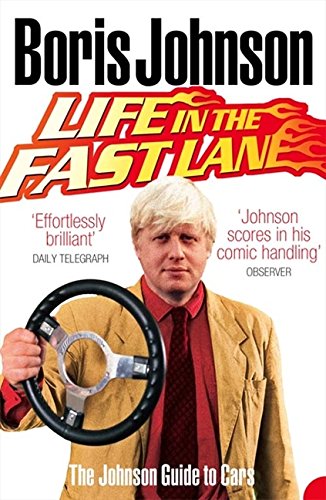 He comes, he sees, he plays with the gadgets…
Boris Johnson has been behind the wheel of some of the world's fastest, most luxurious cars. He's taken the Jaguar XKR-R for a spin around a posh public school; roared through Islington in the AC Cobra V8; and spent a weekend tearing through the lanes of Sussex in the splendour of the Mercedes S55 AMG. Now he's going to reveal exactly what it was like.
Pondering the fundamental questions – What does it feel like to be overtaken by a female driver when you're behind the wheel of an Alfa Romeo? Can a car really precipitate a mid-life crisis? – Boris Johnson's hilarious dispatches from life in the fast lane will appeal to anyone who's found themselves behind the wheel of one of modern motoring's finer specimens. But it's not all glamour and gadgets. Because when he's not baiting his Holloway neighbours with the Rolls Royce Corniche, we see Boris trying, and failing, to get to grips with the Smart car, and attempting to flee Kosovo in a Fiat Uno.
Published together for the first time as a Paperback Original, these hilarious vignettes are vintage Boris: witty, candid and unique.