The Lion House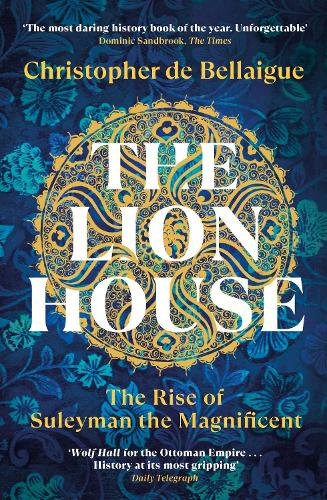 Venice, 1522. Intelligence arrives from the east confirming Europe's greatest fear: the vastly rich Ottoman Sultan has all he needs to wage total war - and his sights are set on Rome. With Christendom divided, Suleyman the Magnificent has his hand on its throat.

From the palaces of Istanbul to the blood-soaked fields of central Europe and the scorched coasts of north Africa, The Lion House tells the true story of two civilisations in an existential duel and the rise of the most feared man of the sixteenth century. It is a tale of the timeless pull of power, dangerous to live with, deadly to live without.
'Wolf Hall for the Ottoman Empire ... History at its most gripping' Telegraph

'The most daring history book of the year. Unforgettable' Dominic Sandbrook, Sunday Times

'A formidable book ... incredible' Rory Stewart
'This is history, but not as we know it. It is non-fiction posing as a novel, rich in incident and cinematic detail. It's tremendous' Justin Marozzi, Sunday Times

'An urgent, immersive, present-tense gallop ... behind the bejewelled descriptive prose a thumping pulse of action tugs us through' Financial Times



Publisher:
The Bodley Head
Territories:
China: Social Sciences Academic Press; Iran: Nashre-Cheshmeh Publishing House; Turkey: Yapi Kredi Yayinlari.