Christopher De Bellaigue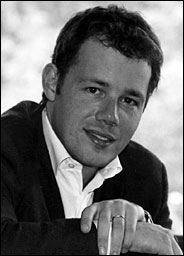 ©
Christopher de Bellaigue was born in London and has spent the past decade in the Middle East and South Asia. He has worked as a foreign correspondent for a number of publications including the Independent, the Financial Times, the Economist, and the New York Review of Books. Rebel Land: Among Turkey's Forgotten People was published in 2007, followed by Patriot of Persia: Muhammad Mossadegh and a Tragic Anglo-American Coup in 2012.
Since coming out in 2017 The Islamic Enlightenment has enjoyed much success and critical attention, being shortlisted for the Baillie Gifford Prize, formerly the Samuel Johnson Prize, and the Orwell Prize,longlisted for the Cundill History Prizeand named a book of year by the Wall Street Journal, the Sunday Times and the Times Literary Supplement.
Yuval Noah Harari, author of Sapiens and Homo Deus, has called The Islamic Enlightenment 'eye-opening...while both Islamic extremists and Western bigots find it convenient to stress the incompatibility of Islam and modernity, Christopher de Bellaigue shows that Islam is whatever Muslims make of it, and that at least some Muslims have made of it something very modern.'
In The New York Times, Jason Goodwin wrote that 'this brilliant and lively history deserves nothing but praise', while Bettany Hughes, author of Istanbul, wrote, 'the work itself incarnates the essence of enlightenment'.
Christopher lives in Tehran with his wife and son.