The Boy Who Made Monsters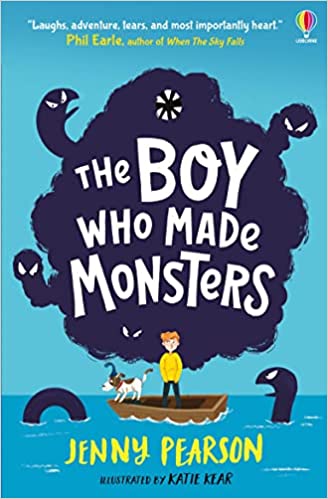 There are a lot of different types of monster. Some live at the bottom of lochs, some are found far out at sea and some swim about in the depths of your mind and these can be the scariest monsters of all - if you let them.

Benji McLaughlin is a visionary. He believes in things that other people think are impossible, like that he and his brother Stanley will be happy in their new home in Scotland, and that the Loch Lochy monster exists, and that his parents will come home safely one day, even though they've been missing for months.

When he finds out that his Uncle Hamish's Loch Lochy tourist business is struggling, and it looks like Benji and Stanley might lose another home, Benji's not worried. He has a plan. If he can show everyone that the Loch Lochy monster exists, people will flock to come and see it, and the business will flourish again.

Together with his new friend Murdy and Mr Dog, the best dog in the world, Benji sets off to capture evidence of the monster, even if he has to get a little creative. But Benji might end up confronting more monsters than he expects.