Someday At Christmas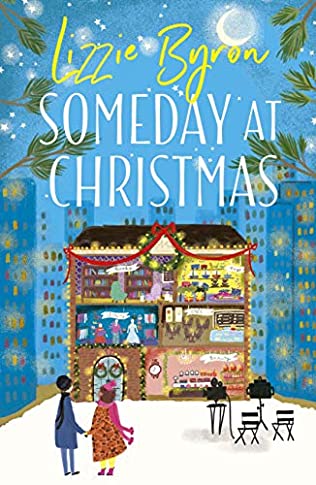 Enter the magical world of Duke & Sons department store, with this enchanting and laugh-out-loud funny romcom from Lizzie Byron, perfect for fans of Mhairi McFarlane, Jenny Colgan and Beth O'Leary!

Shell Smith is the most popular make-up artist on the ART counter at Duke & Sons, a beautiful but old-fashioned department store in her hometown. But whilst Shell's love life is looking up, now that her long-time crush Nick is back in town and business is booming in the beauty department, the rest of the store is noticeably quiet . . .

The owner's grandson Callum has come up with some creative ways to keep Duke & Sons afloat this Christmas, including allowing a production company to film a romcom after hours. When Shell discovers the secret, Callum recruits her to help out and, in the process, Shell finds there is more to Mr Duke Jr. than sharp suits and a business-like demeanour.

Change is coming and romance is in the air for Shell during this most wonderful time of the year.
Except real life is nothing like a Christmas romcom . . . right?
Someday at Christmas is published under Tanya Byrne's adult fiction pseudonym, Lizzie Byron, in October 2020.
The cover is illustrated by Joy LaForme and designed by Joanne Myler.